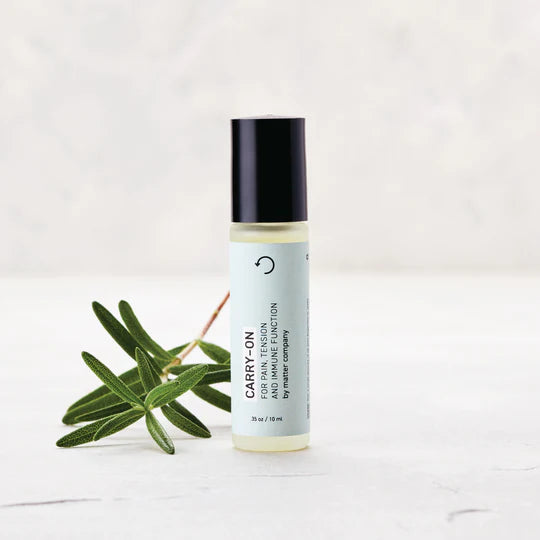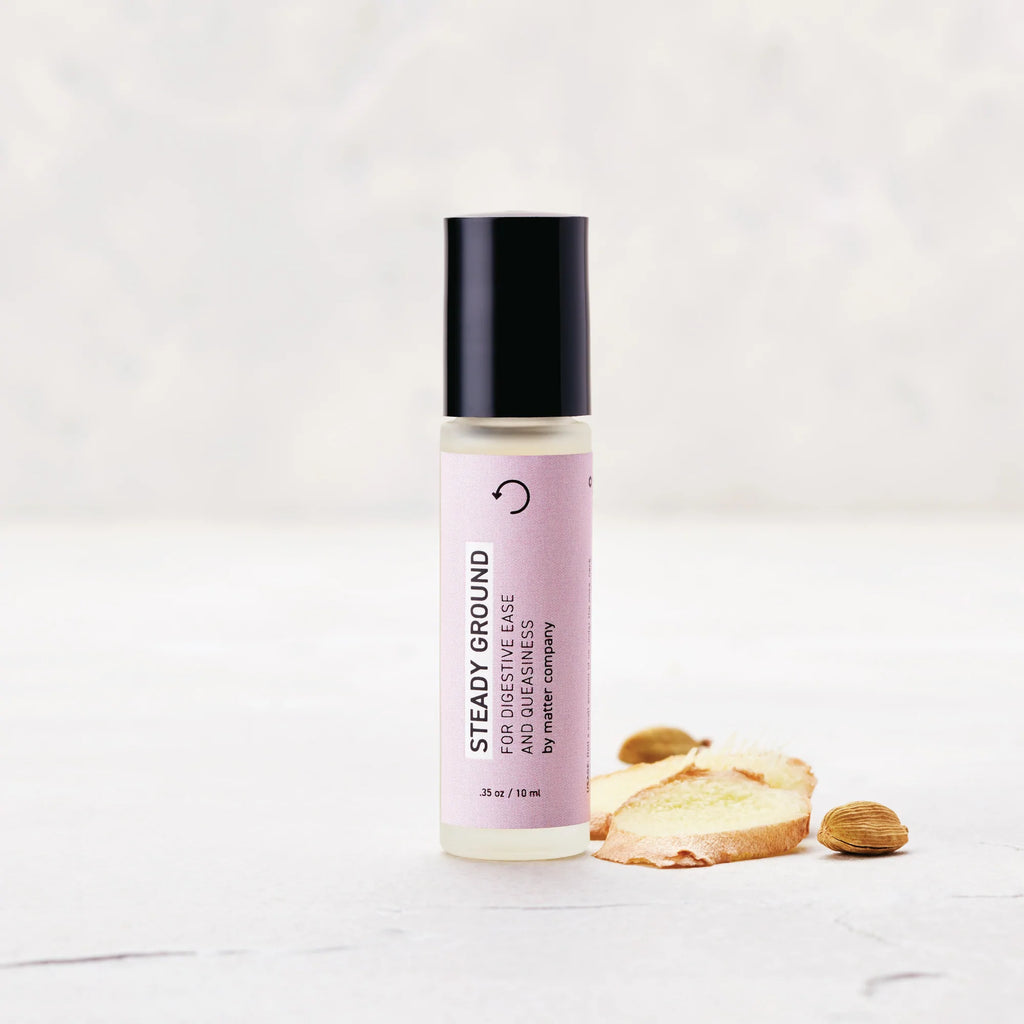 $28.00
$0.00
Matter Company Rollers
Carry On
For pain, tension and immune function.
The perfect companion for your journey, this uplifting blend will revive even the weariest of travelers. Use this blend for jet lag, to ease headaches, tummy upsets, and sore muscles. Its immune-boosting and antibacterial properties will help ward off unwanted travel viruses and germs, so you can stay healthy and on track.

Pep Rally
For stress relief.
Feeling overwhelmed? This little blend will cheer you on when you're feeling anxious, down, or nervous. Grounding essential oils of Lavender and Sandalwood comfort and balance edgy nerves, while Bergamot, Petitgrain and Lemon will give you a happy boost to lift your spirits and leave you feeling reassured.

Steady Ground
For digestive ease & queasiness.
When waves of nausea make you feel like you're on stormy seas, find steady ground with this therapeutic synergy blend. Specially formulated to help quell an upset stomach, aid digestion, and help ease symptoms of nausea and motion sickness, inhaling the aroma will help you chart a fast course to feeling well again.

How To Use:
Roll a small amount of oil onto fingertips, or apply directly onto the temples, base of the neck (or entire hair line), or collar bone. For upset stomach, roll directly onto the stomach. For immunity, roll onto the adrenals, lower back and chest. Breathe deeply to inhale aroma.

Precautions: For external use only. Keep out of the reach of children. Avoid contact with eyes and open skin. Not recommended for pregnant or nursing moms, or those with epilepsy or high blood pressure.