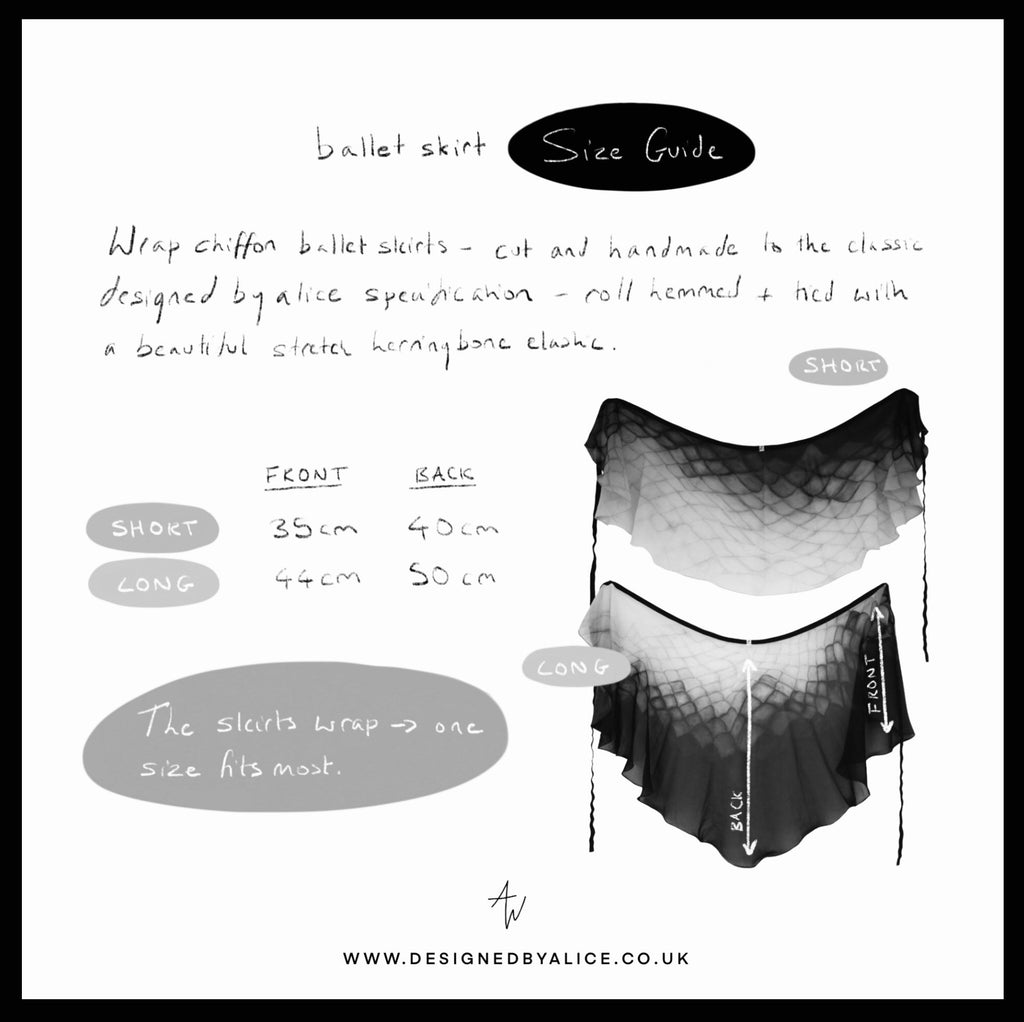 $160.00
$0.00
Designed By Alice Somefish II Long Skirt
Your DBA ballet skirt

Danceable art // This premium wrap chiffon ballet skirt is cut to the classic DBA shape then roll-hemmed and tied with stretch herringbone elastic. Each design is hand painted in my studio, digitally printed in the UK then sewn by a talented team of freelance costume makers. It will fit you beautifully and last a lifetime.

Sizing // Prints vary according to skirt length, to create the most flattering design. Please check the colouring of the length you order.

My inspiration
For the escape artists // It was while dancing for Staatsballett Berlin that I was struck by Sea Fever: 'I must go down to the seas again, for the call of the running tide…'. John Masefield's poem reflected a longing to reconnect my life in theatre with the wonder of the wild. This feeling inspired my first collection of wearable art – Somefish – immersing us in a jewel-toned underwater world.

Our commitment as conscious consumers
DBA ballet skirts are made of poly chiffon: a durable fabric that lasts a lifetime. In fact, my very first skirt is 15 years old and looks no different from the day it was made. Digitally printed in the UK then sewn by a talented team of freelance ballet and west-end costume makers, these premium ballet skirts are made in purposefully small batches that ensure zero waste.